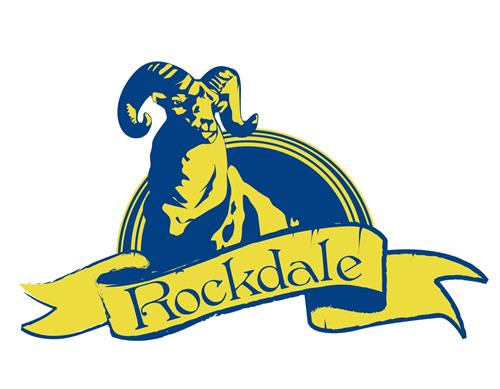 July 2021
Hello and a warm welcome to our new and/or returning Rockdale School District 84 Families, Rockdale Ram Nation.
As we embark on the upcoming 2021-22 school year, I have the distinct honor and privilege of serving as your Building Principal for my 4th year at our beloved Rockdale school.
We have overcome some challenges during my tenure at Rockdale School, but none as great and impactful as the COVID-19 pandemic which forced the school shutdown in March 2020. We in turn began the 2020-21 school year in full remote learning, until March 22, 2021, when we implemented a 3 hour, am or pm, in person learning model for the remainder of the school year. That was challenging to say the least, but it took all of us, Rockdale family, working together to ensure our students had access to a quality in person and remote learning education.
On behalf of the Rockdale Board of Education, Dr. Schrik, and I, we are looking forward to implementing a more normal in person learning process for the fall 2021 based on recent local, regional, state, and federal data/guidelines as safety remains a top priority for all stakeholders. We will continue to socially distance, require a mask mandate when inside the building and in times when socially distancing cannot be achieved outside, and incorporate the SHIELD saliva test to assist with keeping students and staff in the building and the least disruption to the learning process.
Be on the lookout for more information regarding registration, etc. Please be sure to periodically check your Teacherease email, our Rockdale School website, and via Apptegy notifications. Just a reminder that the first day of student attendance is Wednesday, August 18. It is a full day.
Enjoy the rest of your summer and school will be here before you know it! 😊
#ALL IN as #oneRockdalefamily,
Jeffrey C. Peterson
Rockdale Building Principal
Julio 2021
Hola y una cálida bienvenida a nuestras familias nuevas o que regresan del Distrito Escolar 84 de Rockdale, Rockdale Ram Nation.
A medida que nos embarcamos en el próximo año escolar 2021-22, tengo el honor y el privilegio de servir como su director de escuela durante mi cuarto año en nuestra querida escuela de Rockdale.
Hemos superado algunos desafíos durante mi mandato en Rockdale School, pero ninguno tan grande e impactante como la pandemia COVID-19 que obligó al cierre de la escuela en marzo de 2020. A su vez, comenzamos el año escolar 2020-21 en pleno aprendizaje remoto, hasta marzo 22 de 2021, cuando implementamos un modelo de aprendizaje en persona de 3 horas, am o pm, para el resto del año escolar. Eso fue un desafío por decir lo menos, pero todos nosotros, la familia Rockdale, trabajamos juntos para garantizar que nuestros estudiantes tuvieran acceso a una educación de calidad en persona y aprendizaje remoto.
En nombre de la Junta de Educación de Rockdale, el Dr. Schrik y yo, esperamos implementar un proceso de aprendizaje en persona más normal para el otoño de 2021 basado en datos / pautas locales, regionales, estatales y federales recientes, ya que la seguridad sigue siendo una máxima prioridad para todas las partes interesadas. Continuaremos distanciando socialmente, exigiendo un mandato de máscara cuando esté dentro del edificio y en momentos en los que no se pueda lograr el distanciamiento social en el exterior, e incorporaremos la prueba de saliva SHIELD para ayudar a mantener a los estudiantes y al personal en el edificio y la menor interrupción del proceso de aprendizaje.
Esté atento a más información sobre el registro, etc. Asegúrese de revisar periódicamente su correo electrónico Teacherease, nuestro sitio web de la escuela Rockdale y las notificaciones de Apptegy. Solo un recordatorio de que el primer día de asistencia de los estudiantes es el miércoles 18 de agosto. Es un día completo.
¡Disfruta el resto de tu verano y la escuela estará aquí antes de que te des cuenta! 😊
#TODOS COMO #oneRockdalefamily,
Jeffrey C. Peterson
Director del edificio Rockdale