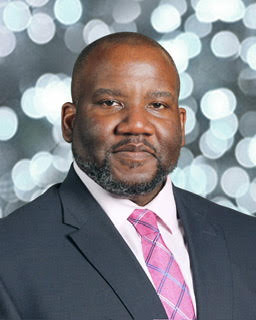 Raymond L. Moland
Principal
Rockdale School District 84|
715 Meadow Avenue
Rockdale, IL 60436
Phone: 1-815-725-5321 ext. 223
Fax: 1-815-725-3099
rmoland@rockdale84.org
July 2023
Dear Rockdale Community,
My name is Raymond Moland, and I have the distinct honor and highest privilege to introduce myself as your Principal for Rockdale School. It is with great excitement and enthusiasm that I join this incredible school community. I hope everyone is enjoying their summer and getting time to relax and connect with family and friends.
Primarily, I would like to express my gratitude to the staff, students, parents, and guardians who have welcomed me with open arms. Your warm reception and support have made my transition into this role seamless, and I am deeply grateful for your kindness.
At Rockdale, we believe in creating a nurturing and inclusive environment that fosters academic excellence, personal growth, and character development. As principal, my primary goal is to ensure that every student feels safe, valued, and supported throughout their educational journey. I am committed to building strong relationships with students, parents, and staff, and together, we will work tirelessly to provide the best educational experience possible.
One of my priorities is to keep open lines of communication with all stakeholders. I strongly believe that collaboration and partnership between the school and the community are crucial for the success of our students. I encourage you to share your ideas, concerns, and suggestions as we strive to continuously improve our school. My door is always open, and I welcome your input.
As we embark on this new academic year, we will focus on supplying a well-rounded education that not only emphasizes academic achievements but also nurtures the social, emotional, and physical well-being of our students. We will promote a culture of respect, empathy, and inclusivity, celebrating the diversity that enriches our school community.
I am dedicated to fostering a culture of innovation and lifelong learning among our educators. Professional development opportunities will be encouraged and supported, enabling our teachers to stay at the forefront of educational practices and to create engaging learning experiences for our students.
I am aware that change can sometimes be challenging, but I am confident that by working together, we can overcome any challenges and continue to make Rockdale School a place where students thrive and achieve their full potential.
I look forward to meeting and getting to know every one of you. Together, let us embark on this exciting journey of learning, growth, and success.
Thank you for your ongoing support, and I eagerly anticipate a remarkable year ahead!
Sincerely,
Raymond L. Moland
Principal, Rockdale School District 84
Julio 2023
Estimada comunidad de Rockdale,
Mi nombre es Raymond Moland, y tengo el gran honor y el mayor privilegio de presentarme como su Director de la Escuela Rockdale. Es con gran emoción y entusiasmo que me uno a esta increíble comunidad escolar. Espero que todos estén disfrutando de su verano y tengan tiempo para relajarse y conectarse con familiares y amigos.
En primer lugar, me gustaría expresar mi gratitud al personal, estudiantes, padres y tutores que me han recibido con los brazos abiertos. Su cálida recepción y apoyo han hecho que mi transición a este puesto sea perfecta y estoy profundamente agradecida por su amabilidad.
En Rockdale, creemos en la creación de un entorno enriquecedor e inclusivo que fomente la excelencia académica, el crecimiento personal y el desarrollo del carácter. Como director, mi objetivo principal es asegurar que cada estudiante se sienta seguro, valorado y apoyado a lo largo de su viaje educativo. Estoy comprometido a construir relaciones sólidas con los estudiantes, los padres y el personal, y juntos trabajaremos incansablemente para brindar la mejor experiencia educativa posible.
Una de mis prioridades es mantener abiertas las líneas de comunicación con todas las partes interesadas. Creo firmemente que la colaboración y la asociación entre la escuela y la comunidad son cruciales para el éxito de nuestros estudiantes. Los animo a compartir sus ideas, inquietudes y sugerencias a medida que nos esforzamos por mejorar continuamente nuestra escuela. Mi puerta siempre está abierta y agradezco sus comentarios.
A medida que nos embarcamos en este nuevo año académico, nos enfocaremos en brindar una educación integral que no solo enfatice los logros académicos sino que también fomente el bienestar social, emocional y físico de nuestros estudiantes. Promoveremos una cultura de respeto, empatía e inclusión, celebrando la diversidad que enriquece a nuestra comunidad escolar.
Estoy dedicado a fomentar una cultura de innovación y aprendizaje permanente entre nuestros educadores. Se alentarán y apoyarán las oportunidades de desarrollo profesional, lo que permitirá a nuestros maestros mantenerse a la vanguardia de las prácticas educativas y crear experiencias de aprendizaje atractivas para nuestros estudiantes.
Soy consciente de que el cambio a veces puede ser un desafío, pero confío en que al trabajar juntos, podemos superar cualquier desafío y continuar haciendo de la Escuela Rockdale un lugar donde los estudiantes prosperan y alcanzan su máximo potencial.
Espero reunirme y conocer a cada uno de ustedes. Juntos, embarquémonos en este emocionante viaje de aprendizaje, crecimiento y éxito.
¡Gracias por su continuo apoyo y anticipo ansiosamente un año extraordinario por delante!
Atentamente,
Raymond L Moland
Director, Distrito Escolar de Rockdale 84