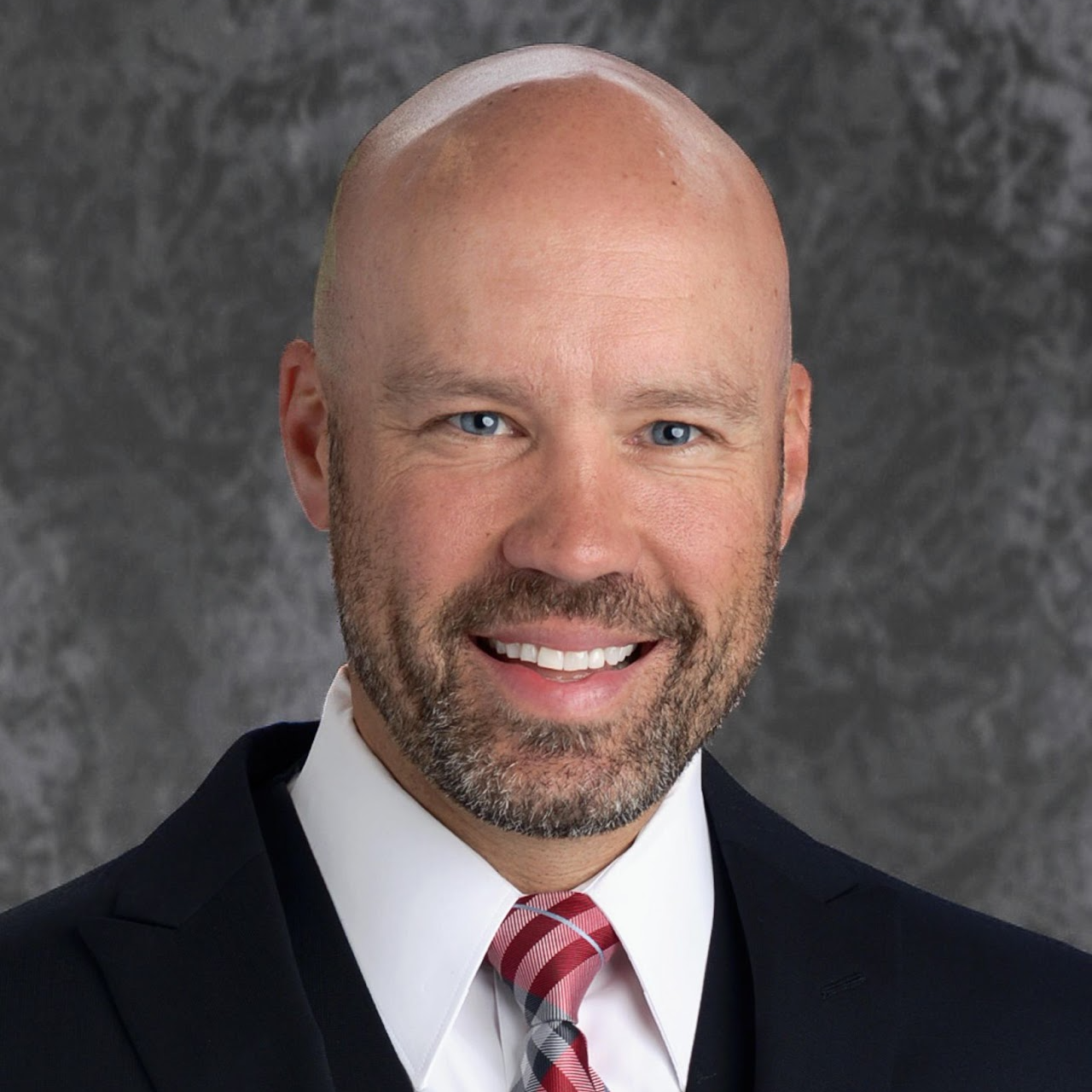 Dr. Michael Merritt
Superintendent
Rockdale Elementary School District 84
715 Meadow Avenue
Rockdale, IL 60436
Phone: 1-815-725-5321, Ext. 248
FAX: 1-815-725-3631
mmerritt@rockdale84.org
July 20, 2022
Welcome to the Rockdale School District 84 website! We are grateful you took the opportunity to access our website to have a better understanding of why we firmly believe Rockdale is an amazing place for children to learn and develop skills necessary to thrive in the 21st century! We encourage you to explore the information found in the different links. Should you have further questions or seek more information about a specific topic after exploring our site, please contact the office at 815-725-5321.
Rockdale School District 84 and Rockdale School is located in Rockdale, Illinois; approximately 40 miles southwest of Chicago. Each day our learners enter the building we strive to live the words of our vision:
Raising Achievement, Mastering Success
We serve the needs of approximately 250 learners enrolled in kindergarten through eighth grade. We embrace and are thankful for our highly diverse population of learners. Rockdale is home to many learners who are exposed to different languages in their home. We take pride in supporting them in understanding and respecting the cultural differences they will be exposed to throughout their life.
The educators at Rockdale are a skilled, dedicated, and hard-working group of professionals. They are focused on providing a welcoming, caring, and engaging learning environment grounded in high expectations for each individual learner. To ensure our learners are provided the very best education imaginable, we provide our educators with many professional development opportunities based on standards applicable through authentic learning opportunities, innovative use of technological resources, and collaborative learning strategies.
To meet the social and emotional needs of our learners, we integrate the Positive Behavioral Intervention and Supports (PBIS) program. Rockdale educators implement lessons within our curriculum to address social and emotional topics such as bullying, respecting differences, and other positive social interactions to ensure we provide a safe and comfortable atmosphere in our school.
We recognize and embrace the parents and family members of our learners as partners in the educational process. We strongly encourage you to contact your child's educator to ask any specific questions relative to daily happenings in his / her classroom.
With regards to my professional experiences, the start of the 2022-2023 school year will be my first year in Rockdale School District 84. My experience in the educational field has been very valuable and rewarding to me as I have served in previous capacities listed below:
Superintendent/Principal - Gardner Community Consolidated School District 72C, Gardner, IL. 2019-2022
Principal - Brentwood Elementary School Des Plaines, IL. 2014-2019
Principal – L. J. Stevens Intermediate School Wilmington, IL. 2012 – 2014
Assistant Principal – Aux Sable Middle School Plainfield, IL. 2008-2012
Dean of Students – Aux Sable Middle School Plainfield, IL. 2006-2008
Physical Education / Health Teacher – Martinez Middle School Romeoville, IL. 2001-2006
As an individual who values continual, life-long learning and a leader who encourages and supports higher learning, I also serve adult learners as an adjunct professor of educational leadership for University of St. Francis. My personal educational background is provided below:
Doctor of Education – Educational Leadership, University of St. Francis
Master of Arts in School Leadership, Concordia University
Bachelor of Science in Education – Physical Education, Illinois State University
I reside in Joliet with my wife, Nikcole. Together, we are the proud parents of Caleb and Saralyn. I love spending time with my family, golfing, coaching my son's travel baseball team, and engaging in home improvement!
We very much look forward to establishing long-lasting relationships with learners, parents, families, and community members. On behalf of the Rockdale staff, I encourage and welcome you to take advantage of every opportunity you have to come into our school.
Please feel free to contact our Principal, Jeffrey Peterson, or me should you need any further assistance.
#RAMPRIDE!
Proudly serving your families,
Dr. Michael J. Merritt
Superintendent